Amy's Story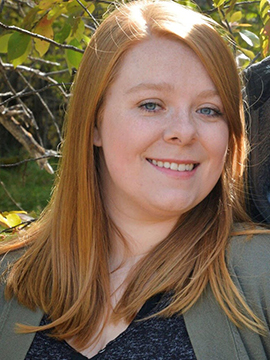 Amy is engaged and looking to buy a home. Her life is good now because she faced her challenges head on.
Amy was just 23 years old when she came to CCCS of the Black Hills. Her relationship with her significant other ended. She thought it ended on good terms. Then she found out the debt was in her name and all her responsibility. She had to move back home - and moved in with her Dad.
Amy said, "my financial situation left me feeling defeated and a burden to my Dad." On top of the debts from her relationship Amy incurred medical debts. She was going to school and working part-time.
She went to CCCS of the Black Hills. She enrolled in the repayment program. Amy said, "the harassing calls stopped, payments were manageable, and the staff was great to work with." In two and a half years Amy paid all her account in full.
Today, Amy says, "life is GREAT! I reached a 700+ credit score for the first time. I have never been more proud of myself. I paid my debt off sooner than anyone anticipated."
When asked if there was anything Amy wanted people to know who might be experiencing the same kind of issues, Amy said, "there is hope and people who care at CCCS of the Black Hills."
Amy's situation is not unique. It is not unusual for one person in a relationship to be stuck with all the debt. In so many cases all a person needs is a hand up to overcome their challenges.